年末のご挨拶
2015.12.24 Thursday
-
by miyuki
Season's Greetings!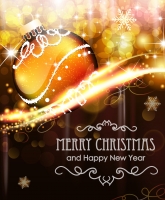 Dear My Client
Christmas has come! The excitement for the season is in the air! I hope you are having warm and joyful winter and getting ready for the new year!
Blooming Touch is going to celebrate this wonderful season with a special promotion, and I have some important announcements. Please contact Miyuki for more detail!
Wishing you and everyone on the earth a Merry Chirstmas and a Happy New Year!
Miyuki MORI, CMT, CLT,
2015.12.24 Thursday
-
by miyuki
selected entries
categories
archives
links
profile
search this site.
others
recommend
mobile
powered